Istria peninsula which is the most developed tourist region of Croatia is placed in the northern part of the country at the border of Western Europe. Its small towns and beautiful landscapes resemble an Italian or French province. Nowadays the population of Istria (3476 sq. m.) is about 203000 people. The most populous towns are Porec, Motovun, Pazin, Buye and Zminj.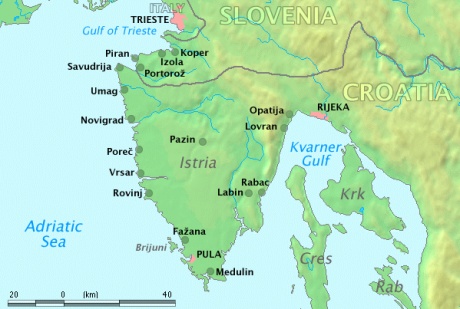 The name of the peninsula was received from the Illyrian tribe «histri» which was conquered by the Romans in 177 B.C. In 1919 when Austria-Hungary was being derived after being defeated in World War I, Istria became a part of Italy. Yugoslavia received Istria as its part in 1947 after World War II. Thanks to its rich history and variety of architectural monuments, clean water and beaches Istria is a wonderful place for good rest.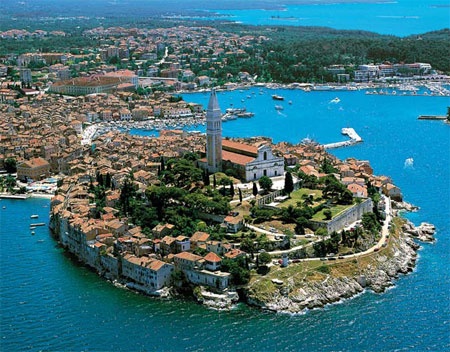 Culture of the biggest peninsula of Adriatic coast is reflected in the historical heritage of many small Mediterranean towns. For example, the central historical part of Porec is listed in of the world heritage of UNESCO. Many of its cultural and historical monuments such as the Temple of Neptune and Basilica Eufrasiana (the 6th century) prove that the town has been a lively center since old times. Nowadays Porec is a town of cheer entertainment, recreation and tourism. Neat beaches, cafes, restaurants and night clubs with unique nature and soft Mediterranean climate made it one of the most popular resorts of Croatia.