Town of Medulin is located in the southern part of Croatian peninsula Istria. It used to be a small fishing settlement (called Mutila), and now it is one of the top 20 resorts of Adriatics. A creeky shore where Medulin is located is 42 kilometers long and is garnished by an archipelago of small islands, numerous bays, coves and grots.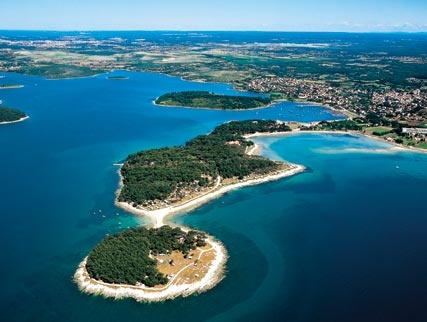 All the infrastructure needed for comfortable rest is available here: there are a lot of stores, cafes, Mediterranean cuisine restaurants, bars and night clubs here. Medulin is also popular among sport lovers: you can play tennis, mini-golf, soccer and attend diving, windsurfing and riding training schools here. In summer many classical music concerts are held in this town.
Population of Medulin is about 2500 people but in summer the town is really crowded – about 25000 visitors come to local hotels every year. All hotels of Medulin, both small and big ones, are located in close vicinity to sea.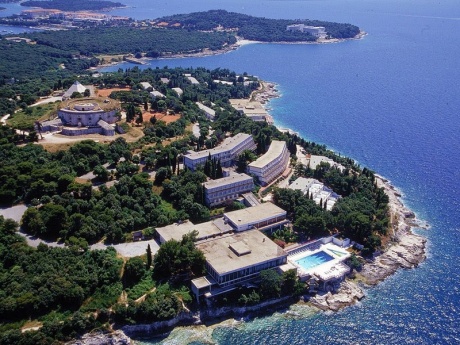 Beaches of Medulin, most of which are protected from hot noon sun by the shadow of pine groves, attract with their variety – there are shingle, sand and rocky beaches here. All of them are fully equipped (with everything within the range from sunshades and showers to water sports items ). There are wild beaches in the isolated coves where there is only clean sea and cliffs.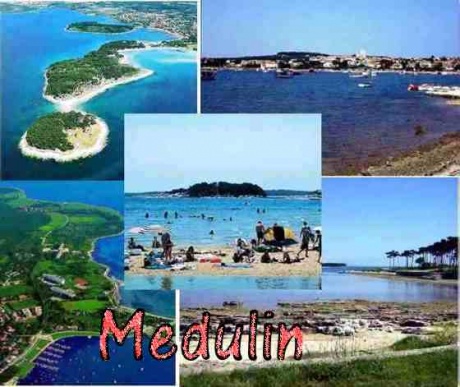 The natural park located in the extreme south point of Istria – Kamenjak peninsula – will surely amaze you with its beauty. It is only 1500 meters wide but its coastline is so creeky that it stretches for more than 30 kilometers. In these lagoons you can find a small beach tou will inevitably fall in love with. The authorities prohibited locating any objects of tourist infrastructure in Kamenjak as its nature is strictly secured, there are more that 500 kinds of plants and among then very exotic ones can be found including a few rare sorts of orchids. On your way to Kamenjak you will pass an old town of Premantura which is worth visiting as it is a settlement founded in the Bronze Age where only 450 people live now.